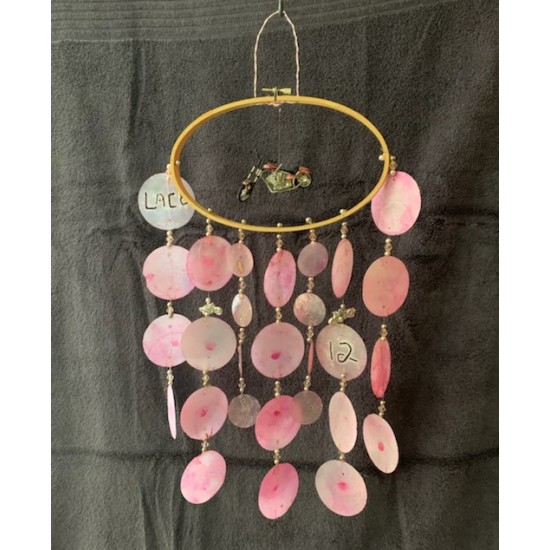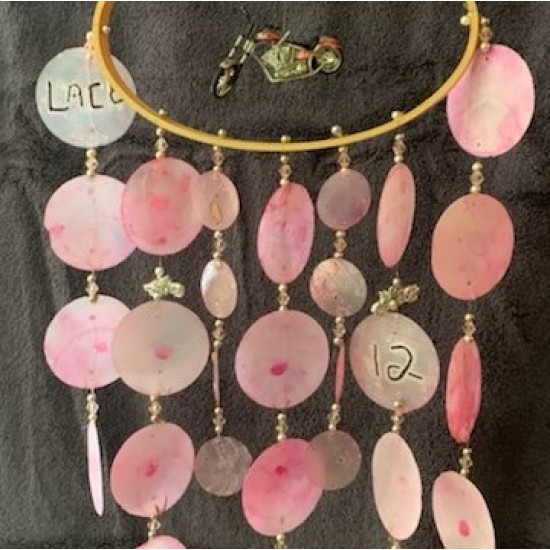 Pink Wind Chime 4
Shells & Motorcycles!
Hand made by our Leather & Lace MC Sisters. Amazing pink 2.5" and 1' Capiz shells in this wind chime also
features silver motorcycles, crystal & pink beads to catch the light and reflect a rainbow of colors.
Etchings in random shells read "12" and "Lace" Motorcycle at the top is hung to catch the wind.
Each are one of a kind. Measures 22" Long x 9" wide.
Not available to be shipped out of the US, sorry!

Send these to anyone in the continental United States as a gift. Just select "Gift" at checkout. We will wrap and ship.
Stock:

In Stock

Model:

Pink Wind Chime 4

Weight:

10.00oz

Dimensions:

22.00in x 9.00in x 0.00in

SKU:

Pink Wind Chime 4
Fierce 12 Productions