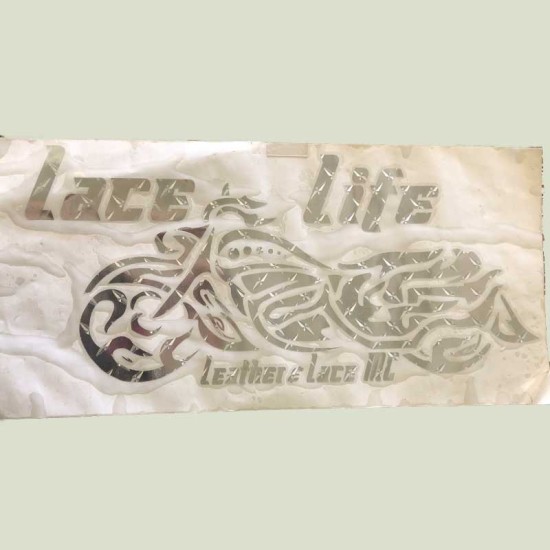 Chrome Lace Life with bike LLMC
Living the Lace Life!
Diamond Plate Chrome Lace Life with bike includes Leather & Lace MC! Large vinyl sends a large message.
Design measures 9" high x 20" long.
Almost gone, so don't wait to order. To send as gift, select gift wrapping at check out. We will wrap and ship for you.
Care
Vinyl Care
Do NOT power-wash as this may lift the vinyl. Cleaning products should be mild, non-abrasive, non-solvent liquid cleaners. Keep the hose nozzle at least 1 foot (300 mm) away and perpendicular (at 90 degrees). Do not rub edges of vinyl.
Stock:

In Stock

Model:

Chrome Lace Life with bike LLMC

Weight:

1.00oz

Dimensions:

20.00in x 0.00in x 9.00in

SKU:

Chrome Lace Life with bike LLMC
In the Wind