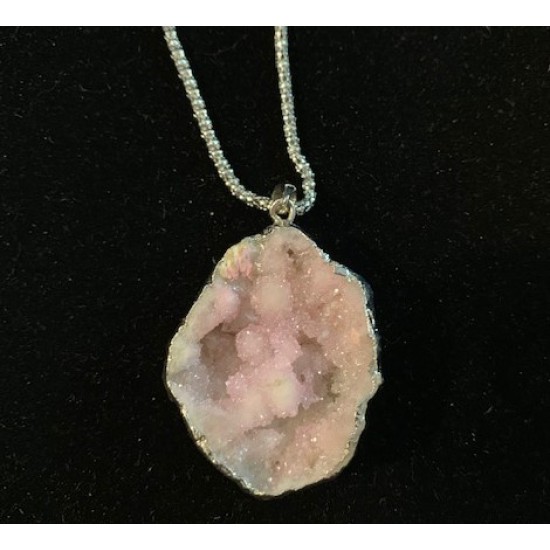 Pink Crystal Geode Pendant
Amazing pink!
Truly amazing pink geode pendant. Picture does not do this pendant justice - very unique. Would look beautiful on anyone - including YOU!
A geode is a large, hollow rock lined with crystals naturally growing inside the rock. Formed in nature and by nature, each geode has a different type of crystal and different type of energy within. The geode helps you connect with your inner self, healing from within, as the crystals in the geode grow inside the rock.
A large geode can be placed in your room or office to create a flow of chi energy in the room and around you. This energy and the inner connection the geode creates help calm the min and relax the spirit. With a geode nearby, meditation, yoga or simple relaxation will become easier and more effective.
Unforgettable gift. Just select "gift" at checkout. We wrap and ship for you.

Stock:

In Stock

Model:

Pink Crystal Geode Pendant

Weight:

1.00oz

Dimensions:

1.75in x 1.00in x 2.00in

SKU:

Pink Crystal Geode Pendant
Fierce 12 Productions